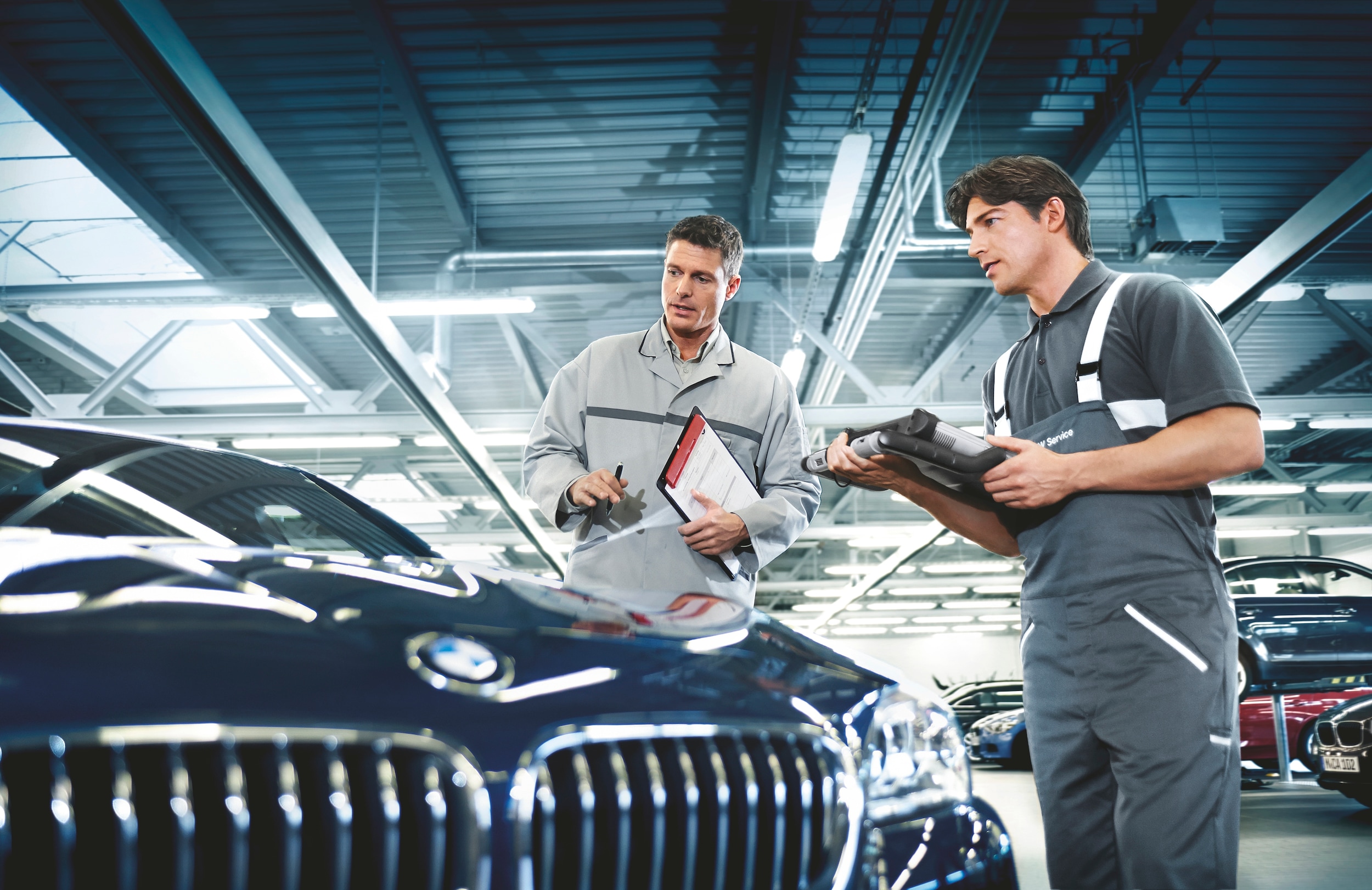 ?
As a BMW owner in Macon, you probably already know about the importance of regular maintenance and the benefits expert service has to your vehicle's performance and durability.
At BMW of Macon, we know that BMW owners have many choices when their cars need service. From regular maintenance to mechanical issues, many garages and service facilities cater to BMW owners.
We respect our competitors. However, when your BMW needs service, like a standard oil change or a replacement battery or new tires, we believe a dealer like BMW of Macon is your best option.
Comprehensive Scheduled Service for Your BMW
To keep your BMW in top running condition, BMW publishes a comprehensive maintenance schedule for all of its systems and components.
In addition to regular service intervals for oil changes, tire rotation and fluid refills, your vehicle's major systems also require regular inspections and maintenance checks.
BMW of Macon offers you trained technicians that know the ins and outs of your BMW better than third parties in the Robins area.
BMW Parts and Accessories
From time to time your BMW may require a replacement part or component. Or you may decide to add an accessory to your BMW car or SUV. We recommend that you choose either a branded BMW part or one that is approved by BMW for distribution through BMW of Macon.
As you know, your BMW is a precisely designed machine. Thousands of parts work together in harmony to create the ultimate driving experience. When you replace one of those parts, the only way to make sure it fits BMW's exact specifications is to replace it with a BMW original (OEM).
And the only way to be sure to comply with BMW warranty requirements is to have it replaced by a BMW certified technician.
Convenient Online Scheduling for Perry GA Drivers
It could not be easier to schedule maintenance or service for your BMW over the internet. You can use our online tool and connect with our service center team to schedule your visit at a time that works within your busy schedule in Forsyth. To ensure you save on your next visit we encourage you to also check out our current promotions.