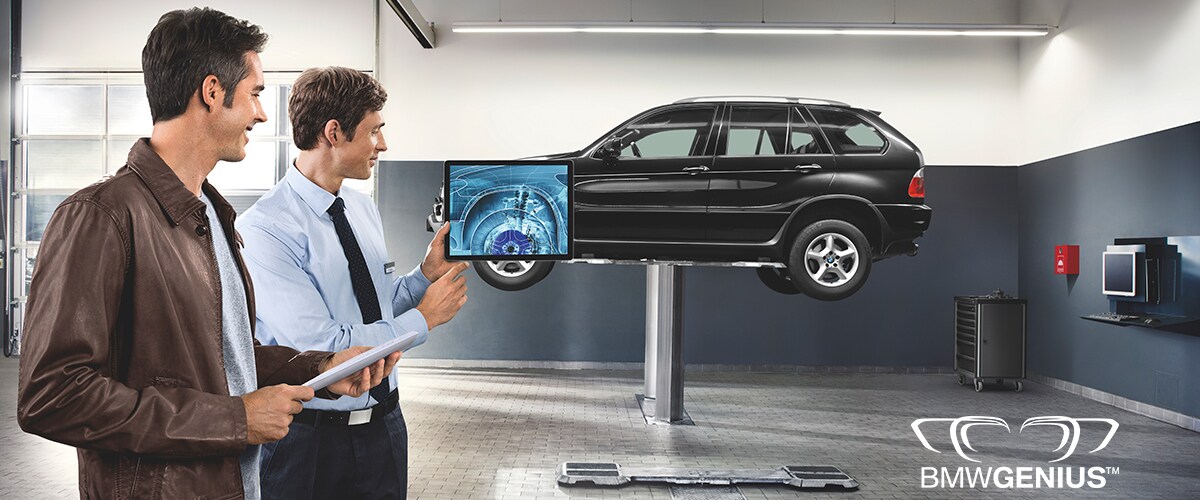 Meet our Team of BMW Geniuses in Macon, GA
Interested in perfecting your luxury BMW travel experience and getting more out of the innovative technologies and lavish feature configurations in your SAV or sedan? Our team at BMW of Macon is proud to present our BMW Genius service, helping to keep you informed and up to date on all things BMW through an exclusive team of dealership experts on hand.
Review the BMW Genius offering, consider the difference that BMW Genius guidance makes, and begin exploring the intuitive resources at your disposal with a detailed program overview.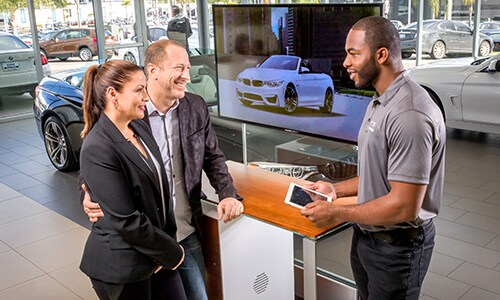 What is the BMW Genius Initiative?
BMW Genius provides an informational service, allowing BMW owners and shoppers leasing a new BMW model from our showroom lineup to address questions and review a variety of nuances regarding sophisciated experiences behind the wheel. When scheduling a BMW Genius inquiry, you can meet with our team in person, connect over the BMW Genius Hotline, and even consult digitally through your smartphone or tablet device.
How Can BMW Geniuses Help?
Need a refresher for how cabin amenities and touchscreen platforms work? Ready to consider the functionality of your BMW model in extensive detail? Our BMW Genius experts can cover these factors and much more, setting you up for test drives on-road and even helping you craft your dream model from scratch inside our dealer location.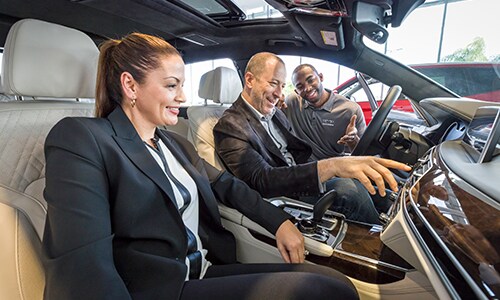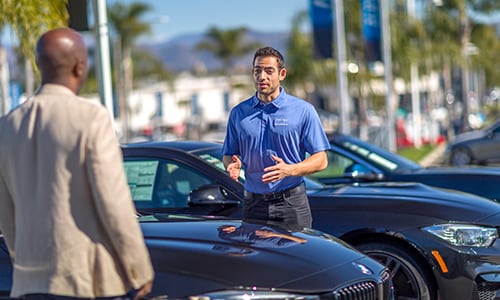 Which BMW Genius Resources are Available?
The BMW Genius App comes with useful how-to videos that cover both functionality and feature implementation, the model-specific details of your luxury sedan or SUV, and other invaluable insights. Between this downloadable resource, our BMW Genius Hotline connection and available BMW Encore appointment consultations, you can feel continuously supported throughout your ownership or operation experiences.
Hours
Monday

9:00 AM - 7:00 PM

Tuesday

9:00 AM - 7:00 PM

Wednesday

9:00 AM - 7:00 PM

Thursday

9:00 AM - 7:00 PM

Friday

9:00 AM - 7:00 PM

Saturday

9:00 AM - 6:00 PM

Sunday

Closed
Directions
Get Directions