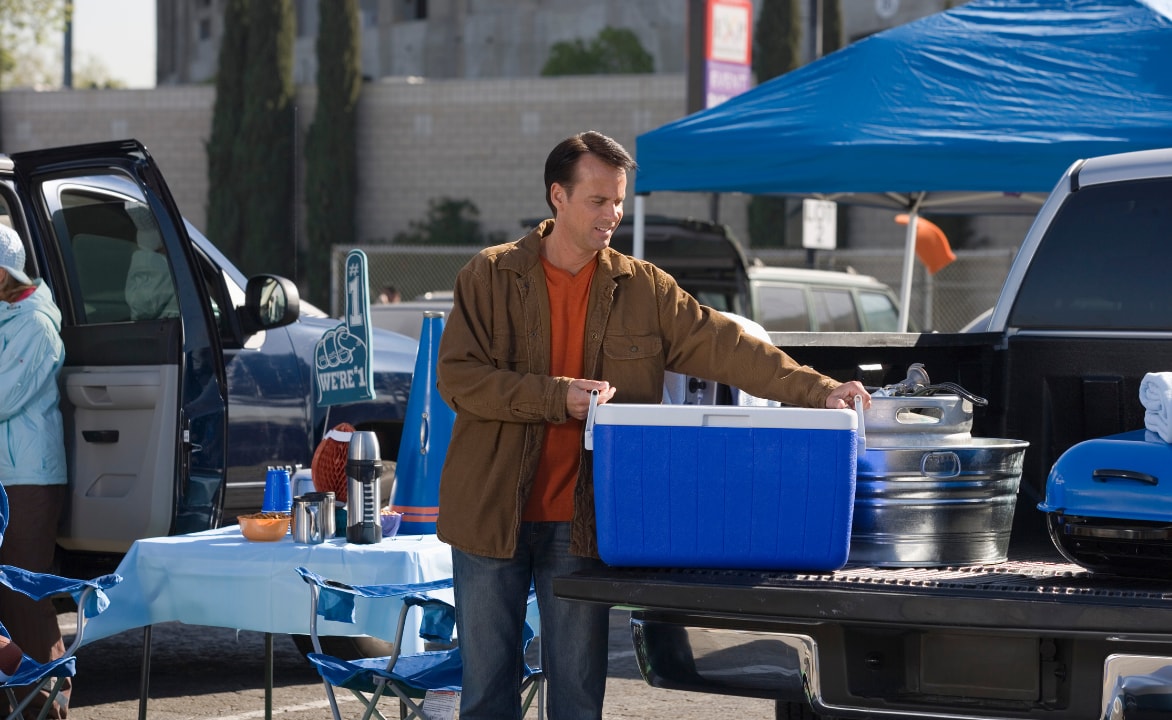 How exactly did tailgating get its start? No one is quite certain. Some say that tailgating began in the early 1900s where spectators were forced to travel by train and carry their food with them as there were no food vendors. Others say that the practice began with colleges only offering limited parking spots so fans would need to arrive early to claim a space. Hours prior to the game, fans would arrive, leading to a congregation bringing their own food with them.

Hailing from the German state of Bavaria, you might associate BMW with Octoberfest more than Football, but if you are going to be tailgating at Mercer in Macon, GA, the BMW SUVs make a good choice to get your game on!

BMW X3 - The X3 fits perfectly in line as a luxury car for every day but can also function quite well for tailgating. There's comfy seating for 5 even in this entry level luxury SUV. But fold up the back seats (once you get to your tailgating headquarters) and you'll have plenty of room to get the party started with 62.7 cubic feet of space. Ease into your parking spot with parking assist system monitor in Athens, GA or Macon, GA fan-filled lots.
BMW X5 – If you are looking to get the party started earlier or plan on camping out prior to tailgating, look no further than the BMW X5. This SUV has a towing capacity of over 6600 lbs. Plus you'll have even more room for your food spread, etc. with 72.3 cubic feet of space in the back. Check out our inventory of X5 SAVs in the Perry area.
Grab your friends and hop into the all-new BMW X3 or X5 for the ultimate in tailgating luxury!