Compare the BMW X3 to the Lexus Competition
Compare the Signature, Compact Luxury of the BMW X3 to the Lexus NX Competition in Macon
With seating for five and the option of either gas or hybrid power, the compact BMW X3 is the perfect crossover for Georgia drivers who love the style of a crossover with the luxury of a BMW. BMW calls their BMW X3, and other X Series models, SAVs, for Sport Activity Vehicle, and at BMW of Macon, we're excited to show you why.
The BMW X3 packs a powerful punch in its petite frame. It comes in a variety of trim and engine configurations, including an innovative and efficient plug-in hybrid. Regardless of which version and option you choose, the BMW X3 always delivers the signature BMW performance and craftsmanship Milledgeville and Warner Robins drivers have come to love and expect.
The BMW X3 vs. the Lexus NX
Impeccable attention to detail and the latest in tech and safety features are the name of the game for any BMW vehicle. But we also know other luxury brand names may be competing for your attention. To help illustrate what makes the BMW X3 shine more than competing SUVs in Macon, we've put together this comparison. We hope it helps the next time your faced with a vehicle-shopping decision.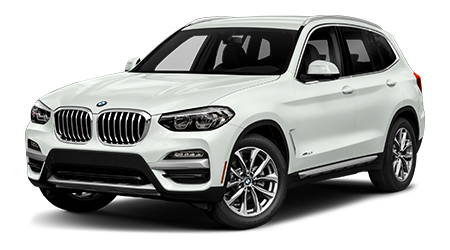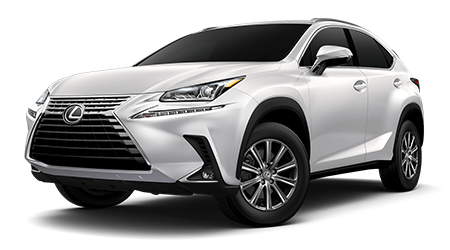 Engine Options and Power
Both of these SUVs give drivers a variety of powertrain options to choose from, including hybrid power and gas-powered engines. But the BMW has more of what drivers are looking for. Not only does it give you a third, performance-tuned engine system to choose from, it also delivers more power across the board. For example, the base BMW engine delivers 248 horsepower and 258 pound-feet of torque from a turbocharged four-cylinder engine. But the Lexus NX turbocharged base engine only gives you 235 horsepower with 258 pound-feet of torque.
Efficiency and Range
Whether or not you choose the hybrid option for the BMW, you'll go further on a tank of gas in the X3 than you would in the Lexus NX. The X3 is rated for around 413 miles in the city and 499 miles on the highway per fill up, while the Lexus earns a range of around 350 miles in the city and 445 miles on the highway.
Ground Clearance and Size
Both are compact crossovers that seat five. But the BMW has more SUV-like features our customers in Perry, GA appreciate, including a higher ground clearance and slightly larger size. The BMW X3 has 8 inches of ground clearance, compared to just 6.9 inches in the Lexus, and it's also a little longer, wider, and taller than the NX.
Cargo Space
Golf clubs or groceries, sporting equipment of suitcases, when you need space in your crossover for cargo, the BMW X3 is there for you. For comparison, the BMW X3 has a rear cargo hold that can accommodate up to 28.7 cubic feet of storage, while the Lexus cargo hold has room for 17.7 cubic feet.
Passenger Space
The BMW X3 is also more comfortable for you, and your passengers, than the Lexus NX. The X3 has more headroom and more elbow room than the NX, and it has more backseat legroom to help even full-grown adults stay comfortable.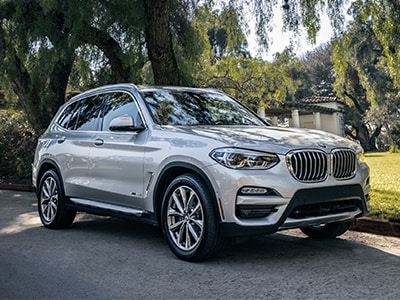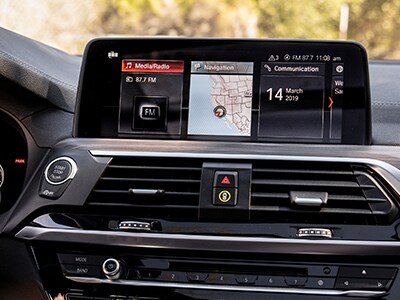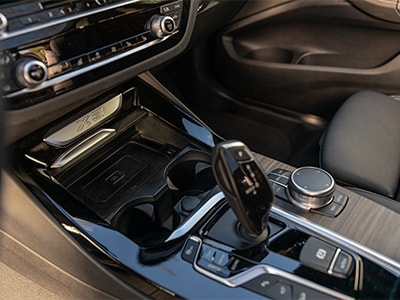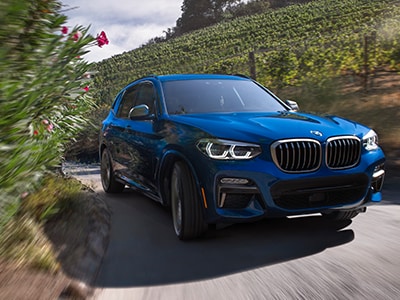 Browse and Meet the BMW X3 near Forsyth
At BMW of Macon, we can't wait to introduce you to our crop of currently available BMW X3 models. We invite you to check out our inventory online to learn more about this exciting SUV option from our favorite luxury carmaker, and we welcome you to stop by our BMW dealership in Macon and visit us in person to see firsthand everything that sets the BMW X3 apart from any competing model.