How to Buy a Luxury Car Online
at BMW of Macon
How to Buy a Luxury Car Online at BMW of Macon
You'll unlock many benefits when you finance or lease a luxury vehicle in Macon. As a satisfied BMW of Macon customer, you'll get complimentary oil changes for life. When you schedule your BMW service appointments, you can take advantage of free pickup and delivery. That means that you can stay home and have us collect and drop off your BMW. With exclusive dealership perks, it's no surprise that Georgia shoppers come to BMW of Macon.
Choose Your Vehicle
You can research and compare BMW models. In the new and pre-owned BMW inventories, you'll find the following high-end models and more: BMW 330i, BMW 740i, BMW X1, BMW X3, BMW X5, and BMW X7. We enlist inventory search filters to navigate new, certified, and pre-owned vehicle listings from your Georgia home.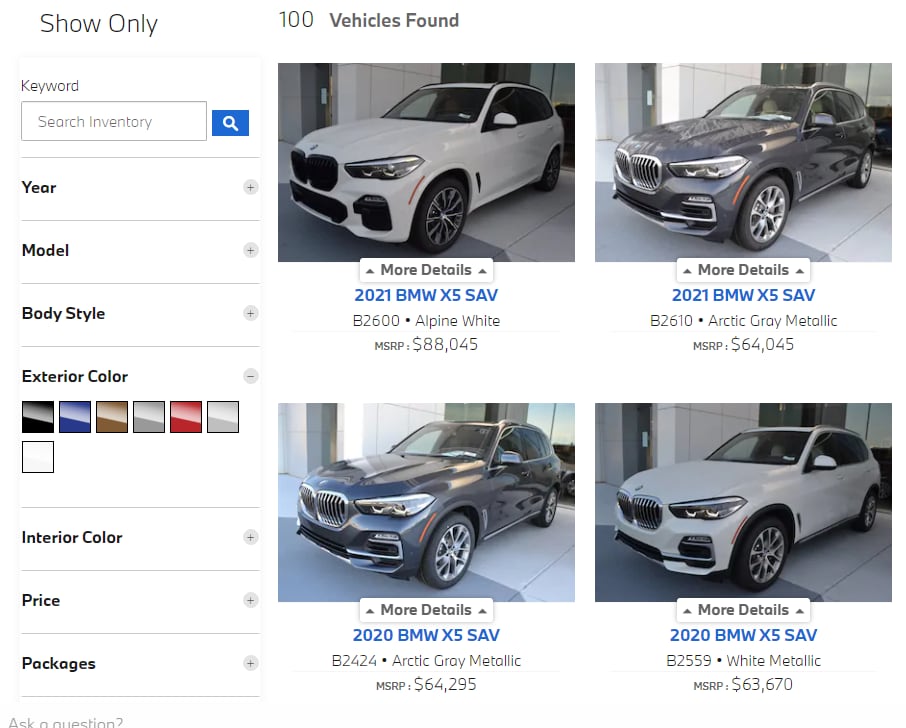 Customize Your Deal
We want you to spend what you want to spend on your BMW X5. That's why we have a convenient financing platform where you can customize the monthly payment for your BMW lease or auto loan. You can decide on a down payment, find out the interest rate, and even add an eligible new or pre-owned vehicle special.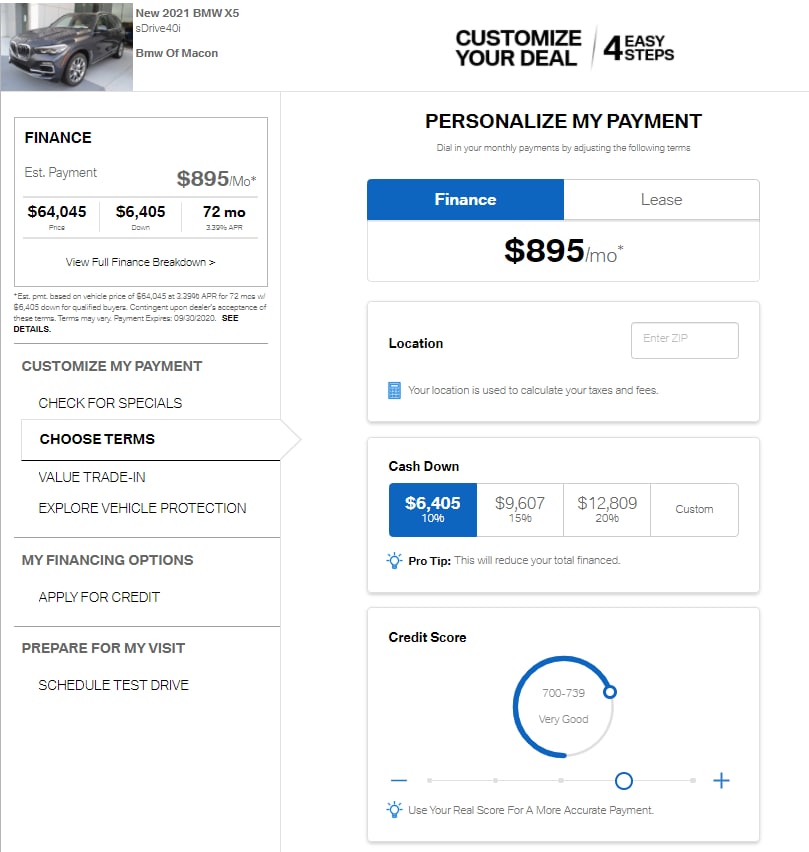 Value Your Trade
Do you have a used car to get out of your garage or driveway? We recommend trading it in at BMW of Macon. You can appraise your trade-in vehicle and apply it to your future purchase or lease from our Macon dealership. When you fill out the trade-in application, we'll need to know the make, model, mileage, condition, year, and history of your automobile.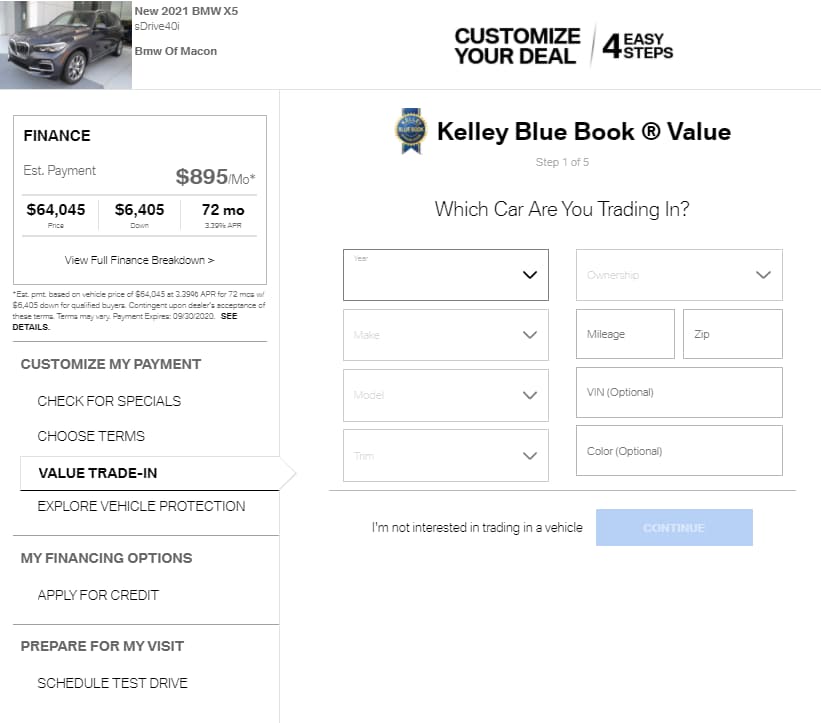 Apply for Financing
Are you ready to apply for credit to lease or purchase your BMW in Macon? You can complete the secure finance application on your mobile device. Having your personal information will make it easier for us to build you a customized finance solution for the BMW sedan or SAV. If you run into an issue with the application, contact BMW of Macon.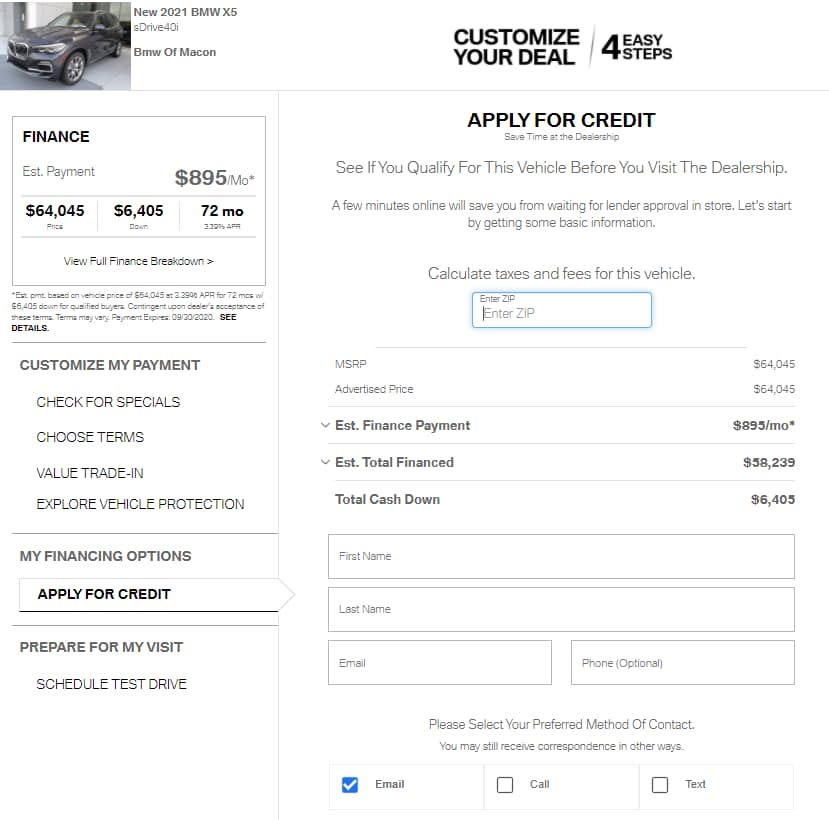 Schedule a Test Drive
After completing all the digital paperwork, you can submit a BMW test drive request in Macon, GA. A test drive on Riverside Drive is your chance to see what it's like behind the wheel of a luxury coupe, sedan, or SAV from the BMW showroom. You can pose questions to a BMW of Macon sales specialist and try out different models on sale.